--Greetings--Clinical policy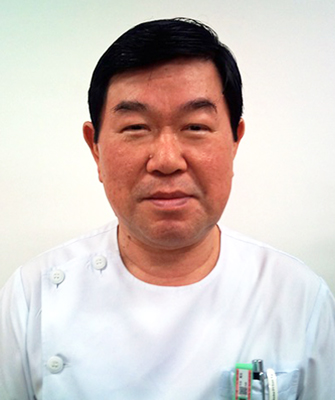 I opened our clinic, in my hometown of Kamimine where I spent my high school years, in 1994.
Our philosophy is "Medical care starts with kindness to and a love of people."
We aim to be a clinic where you can easily consult us about anything. We are a small bedless clinic with 11 staff members, so it feels like a large family working together.
We provide high-quality medical care that stands out despite our small size. To provide the best care possible we also cooperate with nearby major hospitals.
Introduction of the director
Kenji Hirai
1968 (Showa 43) Graduated from Saga Nishi High School
1975 (Showa 50) Graduated from Yamaguchi University School of Medicine
1975 (Showa 50) Joined Kurume University Second Internal Medicine Department
1985 (Showa 50) Became a lecturer at Kurume University
1994 (Heisei 6) Hirai Internal Medicine opened (Kamimine Town)
2016 ~ (present) Medical Corporation Hirai Internal Medicine President-Director
Qualification
Medical Doctor
Liver disease specialist
Specialist of the Japanese Society of Gastroenterology
Ultrasound specialist
Certified physician
Japan Medical Association Certified Occupational Physician
Health sports doctor
Activities
Kamimine Elementary School Doctor (1996-present)
Chairman of Saga Liver Cancer Control Medical Association (2005-present)
Member of Saga Liver Disease Countermeasures Committee (2008-present)
Affiliated academic society